The 4th Quarter is here, it is time to Start Your Advertising Push! The year 2017 has been a turbulent one in the advertising industry. The traffic exchange industry has seen many comings and goings through the first three quarters. This 4th Quarter of advertising is the perfect time to give your ads a big push.
Opportunity
Because of all the developments in the first part of the year, there has never been such a huge opportunity for new or established sites to take a large foot hold in the traffic exchange advertising industry. Many, so called, "Giants" in the industry have disappeared without a trace leaving a hole for others to fill.
Timing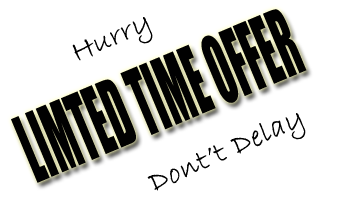 Now is the time to act. Don't wait until Black Friday to put your best ads out there. Establish your site now as a leader with Great Deals and Moving Traffic! Make your site the "Go To" place for advertisers looking for traffic to their websites. Establish your site as legitimate traffic delivery system with reasonable prices. Put your best deals out there now so advertisers looking for a big 4th quarter push can grab a bargain and feel good about the traffic they are sending to their web pages.
Now is the time for owners and advertisers to start your advertising push giving everyone a productive and lucrative 4th quarter.
Look for some great login deals at JAC Traffic Products!