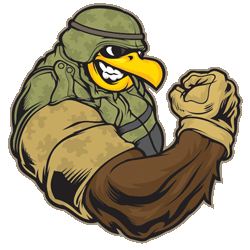 Marketing online requires time or money. If you are investing your time, then it's smart to earn more marketing power. If you are surfing for your marketing credits, then you should earn the max possible. With the addition of Commando Surfing to both JAC Traffic Products traffic exchanges, you now have the ability to earn more with every click. This means you have the opportunity to earn a Minimum of 10% Bonus credits and a Maximum of 100% bonus credits for doing the SAME amount of work.
What Is Commando Surf?
Commando Surf is a bonus surfing program offered by TE Command Post. You must be a member of TE Command Post to participate and earn more credits while you are surfing. Think of TE Command Post as your home base for earning bonus credits. Once you have synced your Command Post one time, you are set for a life full of earning bonus surfing credits. The key to Commando Surfing is surfing the 2 Core Exchanges. These 2 exchanges are Traffic Splash and Tezak Traffic Power. (If you are not already a member of these two MONSTER traffic exchanges, you need to join immediately.)
Once you are synced and a member of the 2 core exchanges, login to your TE Command Post account and click on the Commando Surf tab in the menu. Then Click on "Go Commando" link on the page. TE Command Post will help you link to the Core Sites and the current featured Strike Force sites. You are not required to surf the Strike Force but can choose from any of the permanent Commando Surf Sites you are wanting to surf and earn bonus advertising credits. Currently there are 11 permanent Commando Surf Sites to choose from on a daily basis. This includes Hot Flash Hits and Splash-Wave. Just imagine the marketing power this will give your online advertising campaigns.
The smartest marketers earn the most with the least amount of effort. Be a smart marketer and Go Commando when it's time to surf for credits.