We are proud to announce Simple Mail Builder is now part of the JAC Traffic Products Line. A few days ago we announced Marcy McManaway has joined the JAC Team as our Email Marketing Expert. With her, Marcy brings the one product we were missing, Simple Mail Builder.
Simple Mail Builder is New & Improved for 2017. What is Simple Mail Builder? It's a unique mailer downline builder with a FREE Ebook attached. Inside you will find tips and tricks for organizing your marketing mailers. You will learn about the different types of mailers. You will have access to Top Rated Mailers all in one place. The best part is, by using the Simple Mail Builder System, you can build downlines at all the mailers inside by promoting ONLY 1 Link! That is the beauty of downline builders. And, let me tell you folks, THEY WORK!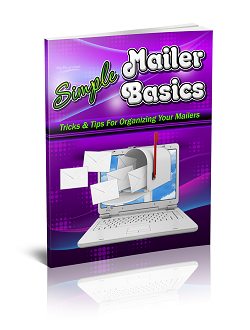 You can, also, use the FREE Ebook provided to the Simple Mail Builder members as a FREE Gift. This Free Gift has valuable information to help others learn more about email marketing. This Free Gift can be used in a variety of ways: Give it as a Free Gift to the people on your list; Give it as a Free Gift to entice people to join your list; Give it as a Free Gift to your current mailer downlines. The possibilities are endless.
We are super excited to add this new product to the JAC Traffic Products Line. Thank you Marcy for building an exceptional tool and bringing it with you to the JAC Family.