2017 is here and we are excited to be taking our advertising to the next level. There are many things we, here at JAC Traffic, have wanted to accomplish in the advertising industry. With the beginning of the year here, we have taken two steps forward into positioning ourselves to grow.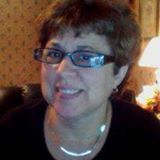 Step 1: Introducing Marcy McManaway. Marcy has been working online and in the advertising industry since 1998. She has owned sites, developed products and likes to blog. Her specialty is email marketing. We are very lucky she has joined the JAC Traffic Team as our Email Marketing Expert. This is one area of advertising we needed to improve upon and with the addition of Marcy we feel confident she will take our email marketing advertising to the next level.  You may even see a blog post or two from Marcy. We have known and had a working alliance with Marcy for several years and we are very happy she made the decision to join our team. Welcome Marcy!
Step 2: Last year when we purchased TE Headquarters from Barry, we had aspirations of making it our JAC Traffic Hub. Phase 1 is complete. We have added an additional advertising option at TE Headquarters: Square Banners. What's important about this new advertising option is the Square Banners will be displayed across the entire JAC Traffic Network of Sites. Members of TEHQ, Hot Flash Hits, Splash-Wave & Viral Safelist Mailer will all be exposed to the Square Banners purchased or won at TE Headquarters. That is over 25,000 members who will view your Square Banner Ads. That is a lot of extra advertising exposure! Plus, any new additions to the JAC Traffic Products will be instantly added to the Square Banner Network from TE Headquarters. (Yes, that's a hint something is coming soon…..) Many sites use Square Banners but they are only displayed inside to the one sites membership. Displaying your Square Banner Ads across the entire JAC Traffic Network will give your Square Banner Advertising extra exposure to members you might not have previously reached. This makes TE Headquarters Square Banner Ads a very powerful advertising option.
Things are moving quickly so far in 2017. We are super excited to continue to grow and develop the JAC Traffic Products to bring you the best results possible.

PS. TE Headquarters is not just for folks who love TE's. We have many tools available inside which can help you grow your online business.